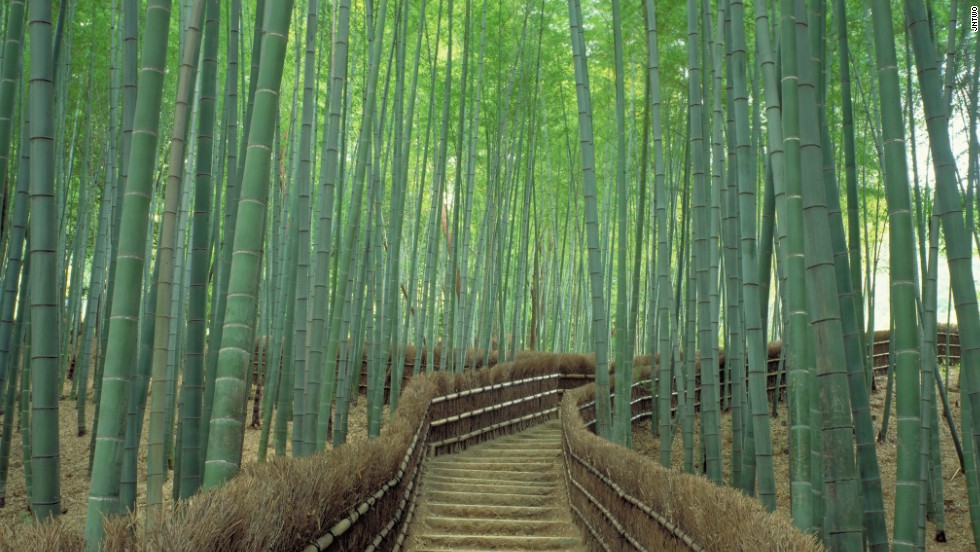 Sagano Bamboo Forest in Arashiyama, Kyoto, Japan
Arashiyama is a district on the western outskirts of Kyoto, Japan. It also refers to the mountain across the Ōi River, which forms a backdrop to the district. Arashiyama is a nationally designated Historic Site and Place of Scenic Beauty.
Although visitors to this place may feel like they're a world away, they're actually only a stone's throw from urban hustle and bustle. Just beyond the western edge of Kyoto, Japan, lies the district of Arashiyama. The area is well known for beautiful natural scenery and attractions, including the Sagano Bamboo Forest. A walk along the paths of the forest is not just a visual treat—with daylight filtering through the thousands of green bamboo trunks—but a delight for the ears as well. As the wind blows through the forest, it creates a distinctive sound that is often cited as one of the most memorable aspects of the forest.